Business Name:  Scoopers Drive In
Address: 1356 Prater Way, Sparks NV
Business Phone Number: (775) 331-6221
Years in Business: 37+ years in business
Number of Employees: 20
Interview with Colin Richards, Owner
Q. What is your favorite thing about Sparks?
A. Our favorite thing about Sparks is how close knit the community is. Being here for over 37 years, and seeing the region grow exponentially, yet still maintain its roots, is very gratifying.
Q. Can you tell us about your business?
A. Scoopers has been locally owned and operated by the Richards family since it opened in 1980. Our menu at the time consisted of a few basic hamburgers, sandwiches, tacos, burritos, cones, sundaes and 15 flavors of milkshakes. Over the years, the menu has expanded to include Specialty Burgers and Dogs and at last count, the number of our milkshake flavors has grown to 48! This, in turn, has led to Scoopers being recognized for "Best Milkshakes" by the Reno News & Review for the last 3 years! In October of 2015, Scoopers opened a 2nd location in Reno at 4040 Kietzke Lane directly behind the Reno/Sparks Convention Center.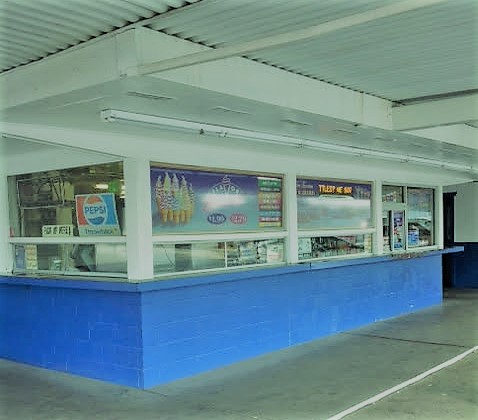 Q. How did you get into this business or start your business? A. Michael and Sally Richards opened Scoopers on February 14th, 1980 with the help of their children, Shawn (14), Todd (13), Erinn (12) & Colin (9) along with a handful of some very dear family friends. The family had moved to Sparks a few years prior from the Sacramento/Roseville area where both Mike and Sally were employed by a national petroleum company. Mike was a supervisor who frequently had to travel over the hill to Reno/Sparks for work and he came across our location on Prater Way which had sat empty for some time. Growing up a child of the '50s, Mike had grown up in its culture of music, cars and food, and the idea of opening Scoopers Drive In had been a dream that finally became a reality!
Q. What is one of the most memorable moments you've had while doing business in Sparks?
A. Years ago, the local news was doing a story on long standing Sparks business owners which included Mike along with then owner of The Nugget, John Ascuaga, and a few others. While probably not the most "memorable" moment, Mike felt very proud to be part of the piece.
Q. What is the one thing you wish everyone knew about your business, but isn't commonly known?
A. It's very difficult to succeed as a business owner if you don't put in the time, and enjoy what you do. Mike and Sally often worked 7 days a week for years before Scoopers started to really get its footing in the community. Today, there are still three generations of the Richards family still running Scoopers, and Scoopers has regular clientele that spans four generations!
Q. Are you involved with any local charities? Or has your business won any awards?
A. While not involved with any one specific charity, Scoopers has and continues to donate to local schools, police and fire departments, youth programs, JDRF, veterans affairs and many more.
Q. What do you like best about doing business in Sparks?
A. A feeling of belonging is what we love most about being part of the Sparks community. Over the last 37 years, we have made many lifelong friends that started out as customers and this tradition continues today. The people of Sparks have been instrumental in Scoopers success not only by patronizing us, but also by sharing their experiences with friends and family.